Why choose OvoSkill
Stem cell therapy advantages
Autologous stem cell transplantation is characterized by a better therapeutic ratio than allogeneic one.
Autologous stem cell transplantation therapeutic ratio is 25%, whereas allogeneic one is 7%. But this is only one example of the advantages of autologous stem cell-based treatments.
In fact, OvoSkill, the stem cell therapy for premature ovarian failure offered by Bioscience Institute, is based on the collection of only 20 cc of fat during a quick and painless outpatient procedure.
Bioscience Laboratories receive the collected fat and expand the isolated stem cells in only 2 to 3 weeks, obtaining several hundred million pure autologous cells that can be used for ovarian failure treatment as well as for other procedures.
The cells that are not immediately utilized are frozen and cryopreserved for future treatment. Cells are preserved for a minimum of 2 years, ready to be thawed for additional use.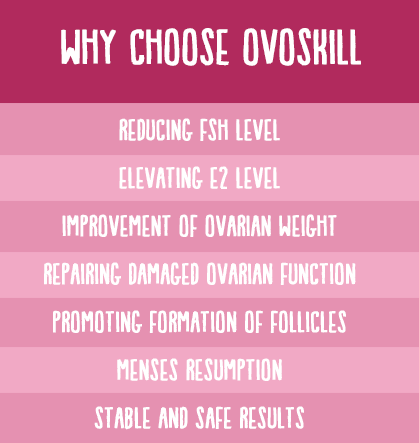 OvoSkill is delivered through intra-ovarian injection of autologous Adipose-Derived mesenchymal Stem Cells (ADSCs), a type of stem cells capable of self-renewal and of differentiating into multiple cell types.
Stem cell therapy tolerability and safety have been plenty demonstrated; ADSCs are minimally immunogenic per se, and the use of autologous stem cells mitigate any immunogenic concerns. Their efficacy in the treatment of premature ovarian failure has been demonstrated too.